Statewide Leadership Training
LEND trainees are graduate students, working professionals, family members, and self-advocates. IL LEND is proud to have trainees from 15 different disciplines. We accept students from universities across the state, including but not limited to: the University of Illinois at Chicago (UIC), University of Chicago, University of Illinois at Urbana-Champaign (UIUC), Southern Illinois University (SIU), Chicago School of Professional Psychology, Adler School of Professional Psychology, Illinois Institute of Technology, RUSH University, Argosy University, Loyola University, and Governor's State University.
IL LEND has 4 training sites and is housed in the Department of Disability and Human Development at (UIC), this is also our main training site. Trainees from the Chicago metropolitan area meet in-person at UIC for their LEND training. Trainees from Central and Southern Illinois join remotely through our additional training sites at UIUC, Easter Seals Peoria, and SIU.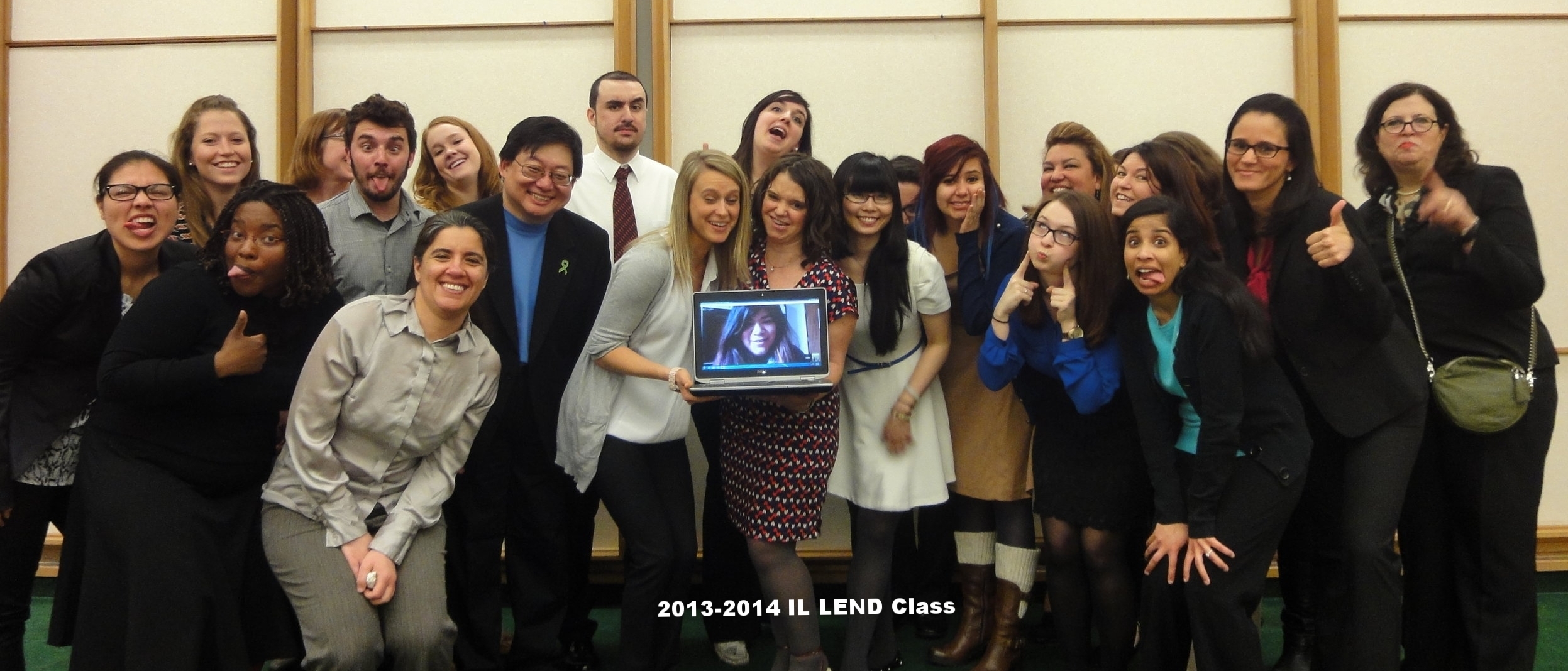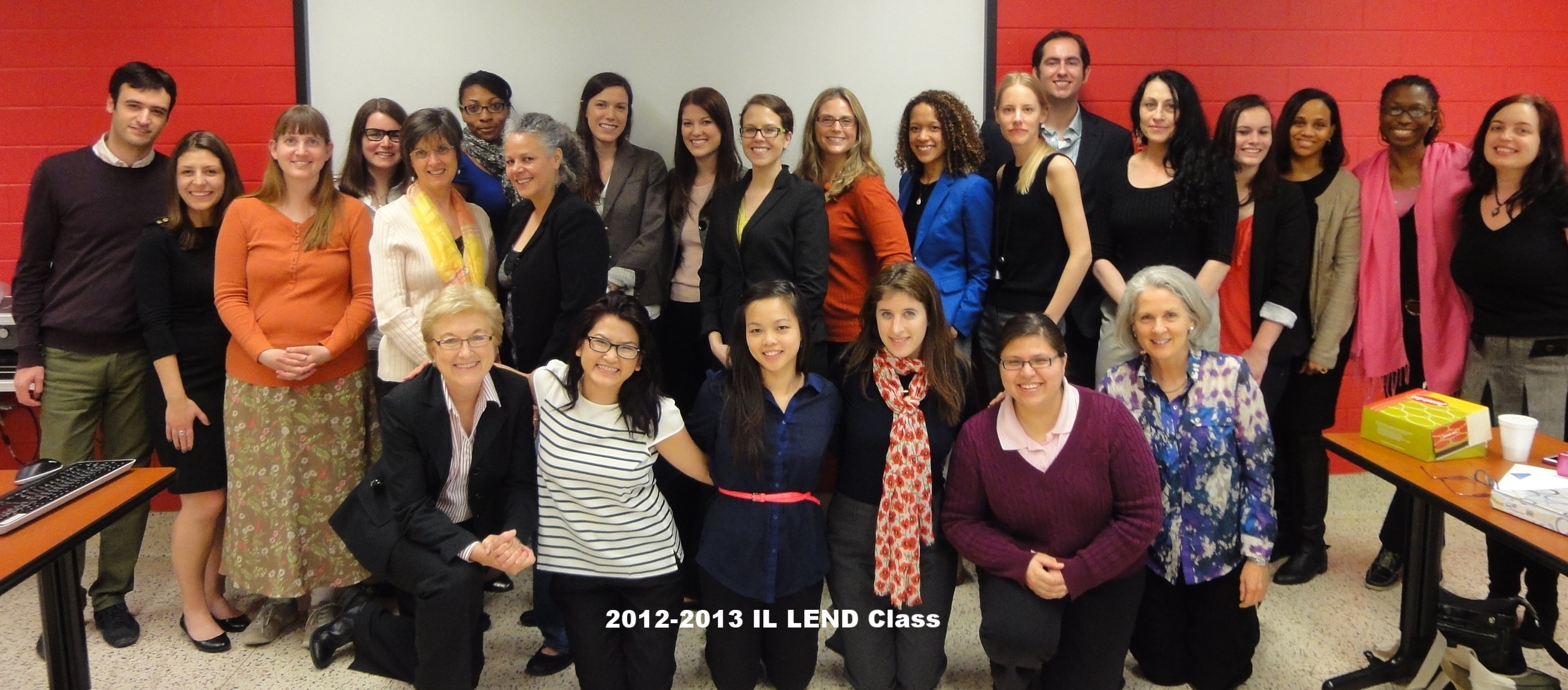 Our Disciplines
Applied Behavior Analysis
Disability Studies
Family
Nursing
Nutrition
Occupational Therapy
Pediatrics
Physical Therapy
Psychology
Psychiatry
Public Health
Self-Advocacy
Social Work
Special Education
Speech Language